Environmental Innovations Initiative
Penn is All In for Climate
November 21, 2022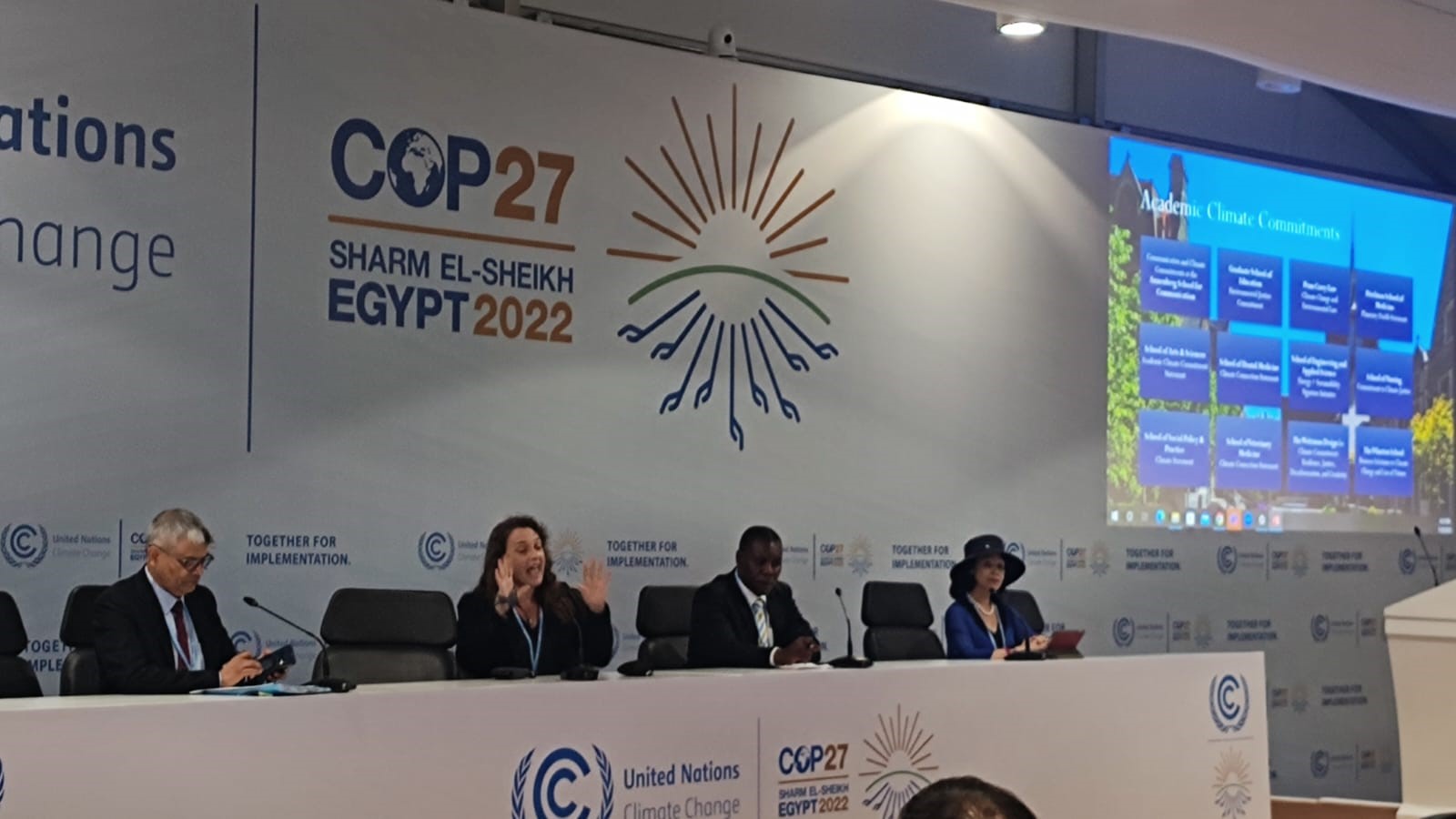 Echoing the "American is All In" commitment that "we must go all in to solve the climate crisis," each School of the University of Pennsylvania (Penn) has now issued an Academic Climate Commitment. Led by the Environmental Innovations Initiative in consultation with the deans and faculty members of the 12 Schools, the foundation of this work is the idea of 'one planet, one Penn,' which acknowledges that all disciplines, all professions, can and should play a role in advancing climate solutions.
Announced during an official side event at the UN Climate Change negotiations in Sharm El Sheikh, Egypt (COP27), each of these statements reflects the discipline and culture of the school, as well as the priorities of the dean. Accordingly, the names of the plans vary – see the full set below – but each spotlights courses and research in the school while illuminating the key themes and industry outcomes of emphasizing climate action in varied disciplines. "As an observer at COP27, I wanted Penn Vet to lead by example on this issue, raising our profile, and crystallizing Penn's unique interdisciplinary strengths in global problem solving including the role of veterinary medicine," said Andrew M. Hoffman, Dean of the School of Veterinary Medicine.
Image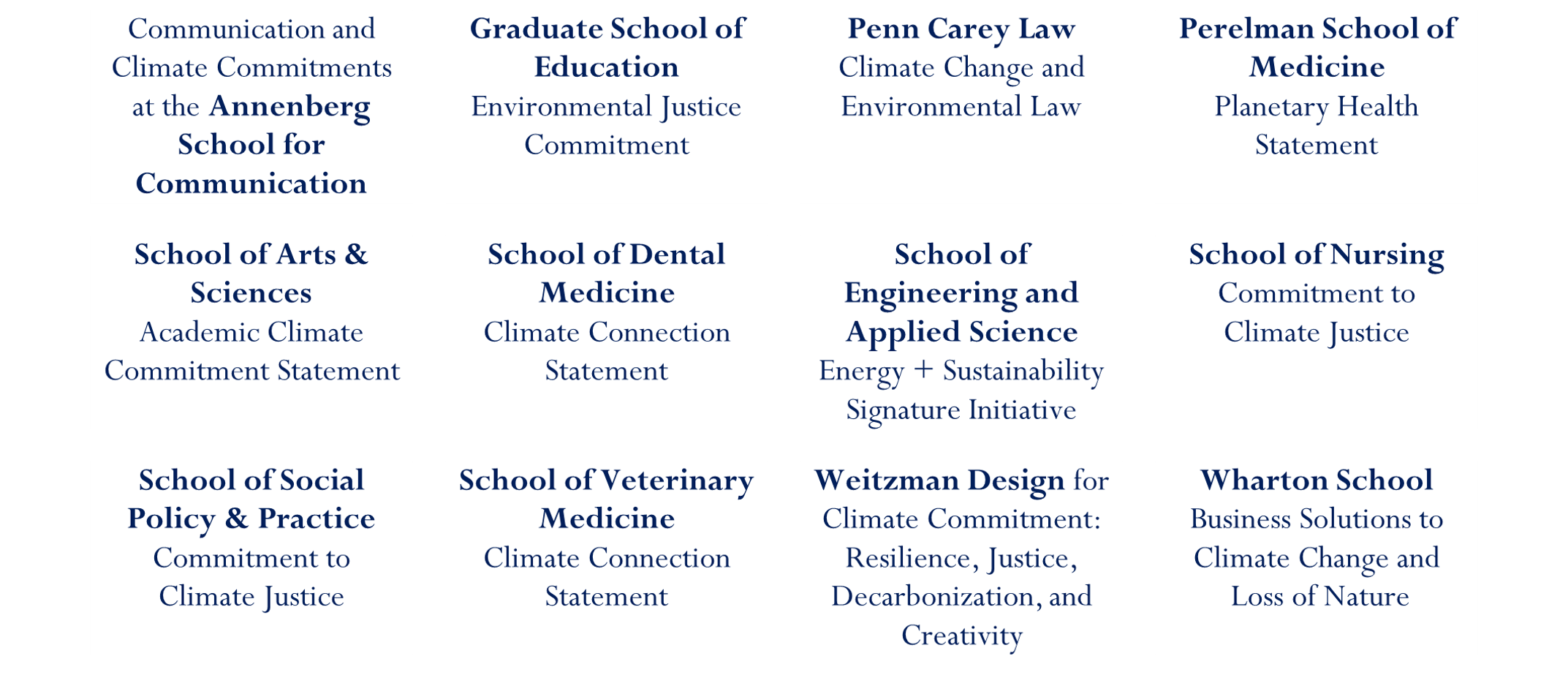 Collaboration, community, and fresh opportunities also feature strongly in this effort. Most also refer to the University of Pennsylvania's commitment to carbon neutrality by 2042. Penn's four health-focused schools and the four schools that offer undergraduate learning opportunities are actively exploring ways to enhance the student experience vis-a-vis climate, and several schools have integrated local climate justice into their documents. Said Dean Hoffman, "Included in the Penn Vet statement is an acknowledgement of our contributions to emissions, and commitments and actions to reverse those emissions. This has led to many discussions about greener operations, building infrastructure around climate action, and advancing academic programs in this area."  
Next steps for this work will include partnering with each school to develop baselines and meaningful key performance indicators to track progress. The Initiative will also continue to support collaboration between the schools to develop transdisciplinary research and support transformative educational opportunities.
Source:
Environmental Innovations Initiative
Topics:
Climate
Philadelphia
Resilience
Society