Image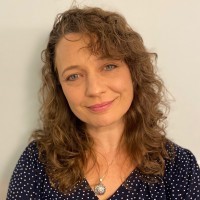 Melissa Brown Goodall joined the Environmental Innovations Initiative in 2021 as its inaugural Senior Director. In this role, she is developing a strategic vision to leverage Penn's academic strengths and foster collaboration across disciplines to address the most pressing global environmental challenges of our time. Before coming to Penn, Melissa was at Yale University – first with the School of the Environment, then with the Center for Environmental Law and Policy, and finally with the Office of Sustainability. Melissa is the Director of the Global University Climate Forum and an External Advisor to the United Nations University Institute for the Advanced Study of Sustainability. She earned her PhD in Environmental Studies and a joint degree in Resource Management and Administration from Antioch University and her BFA in Acting from New York University.
Image
Katherine (Katie) Unger Baillie joined the Environmental Innovations Initiative in 2023 as its associate director, responsible for elevating the visibility of transdisciplinary climate and environmental research at Penn. Prior to this role, she was the senior science news officer within Penn's Office of University Communications, where she covered life science news and research for Penn Today. Katie earned a master's in environmental studies from Penn, with a concentration in resource management; a master's in science writing from Johns Hopkins University; and a bachelor's in biology from Haverford College.   
Image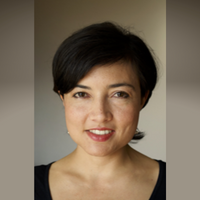 Ximena (Xime) Trujillo is the Research Coordinator for the Environmental Innovations Initiative. Her drive is to articulate local actions with global goals to advance in the path of balance between humans and nature. She is an environmental engineer with a master's in civil engineering from Universidad de los Andes, Colombia. She also holds a M.Sc. in Environmental Sciences from University of Lausanne, Switzerland. Before joining the Initiative in 2022, she worked on water management, in Latin America and Europe, and in research communications at international organizations and higher education institutions in Europe and United States. In this position, she will focus on data management and strategic planning to foster interdisciplinary research collaborations at Penn. Also, she is a mentor at Penn Engineers without Borders (EWB), a member of Penn in Latin America & the Caribbean (PLAC), and a fellow of the ISCN.
Before joining the Initiative, Karla worked in environmental consulting and waste management and later in Higher Education. Her thesis work focused on using the entertainment industry through a behavioral science lens to promote a more pro-social behavior. Since she is passionate about sustainability and climate action, she wants to bridge these two fields to drive change within the education sector. In this position, she will make use of her wide skill set to support the Environmental Innovations Initiative needs. Karla holds a degree B.A. in (Entertainment) Business Management from Universidad Anáhuac, México and a M.Sc. in Behavioral and Decision Sciences from University of Pennsylvania.